The composition of the pig iron chip press is more complicated. If subdivided, it can be divided into two parts: electrical installations and
hydraulic installations
1. Electrical installations are better understood, such as wires, main gates, electrical button switches, and motors. Except for the motor, the probability of other parts being broken is very low, if there is a problem, either the electrical part is broken, or there is a problem with the contact point of the electrical part. These problems are also simple, the replacement is over, and ordinary electricians can solve them.
The possibility of motor failure is not high, either overloaded operation is usually said to be burned, or the motor is not concentrically connected to
the hydraulic pump
, resulting in damage to the motor. Either of these two can only be replaced and reassembled by contacting the manufacturer.
2. Because 80% of the failures of the pig iron chip press are caused by
hydraulic oil
. Hydraulic oil enters water, hydraulic oil becomes viscous, hydraulic oil enters iron filings and other impurities, and too little hydraulic oil causes the hydraulic pump to suck in air. These are all common problems. Therefore, experienced masters look at the hydraulic oil before repairing the hydraulic press.
Replacing
the hydraulic oil
can solve 80% of the problems of the pig iron filing machine. Of the remaining 20%, 15% is the failure of the solenoid valve, and the remaining 50% is the other. The solenoid valve of the hydraulic device is the most important, and it is also the most prone to problems and the most difficult to control.
Whatever the reason, it is not something that can be controlled by human beings. It can only be observed on a daily basis. After finding out that there is a problem with the hydraulic press and excluding other parts and factors, confirm which valve is broken by replacing the backup solenoid valve one by one.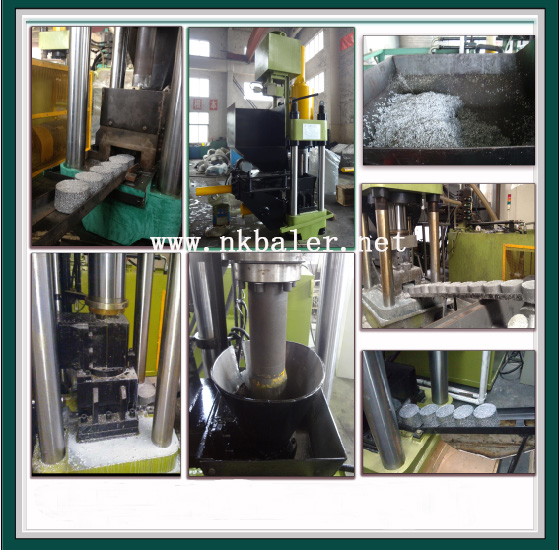 NICKBALER has a mature after-sales service system, 7 * 24 hours professional hotline service 86-29-86031588, quickly help you solve any incurable diseases, is your best choice!