The Economic Benefits Of Fully Automatic Straw Baler
Author : admin Time : 2023-09-11 AllPageView : 23
Economic benefits of the application of automatic
waste paper baler
: Do a good job in the comprehensive utilization of straw, which has important economic and social significance.
From an economic point of view, the use of straws in the form of mechanical return of straws, protective tillage, and return to the field can effectively improve soil, improve
soil fertility
, reduce production costs, and improve the quality of agricultural products, which is conducive to the development of green agriculture; through silage, Micro-storage and briquetting processes convert straw into high-quality feed, which is conducive to promoting the development of animal husbandry; the development of edible fungi to convert straw is conducive to increasing farmers' income; the conversion of straw through biogas and vaporization is conducive to promoting the construction of new energy in rural areas.
From a social perspective, making full use of straw resources and inhibiting straw burning can effectively control pollution, optimize the environment, and ensure the orderly progress of social and economic life. From a political perspective, doing a good job in the comprehensive utilization of straw and banning burning is directly related to the fundamental interests of the broad masses of people and is a concrete manifestation of building a harmonious society. In particular, it can promote fresh air, smooth shipping and roads, and maintain social coordination and stable development.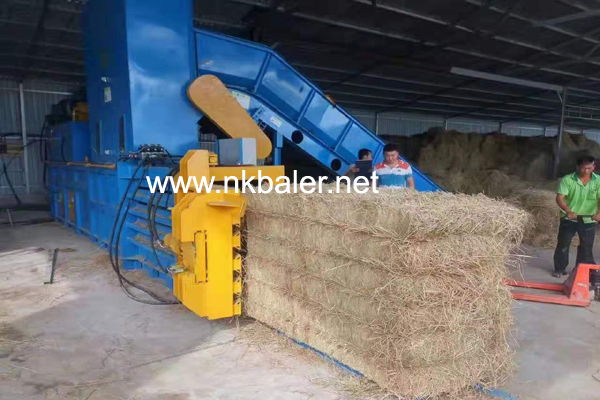 The use of Nick Machinery straw baler can greatly reduce the storage area, improve the transportation capacity and reduce the possibility of fire. Feel free to contact https://www.nickbaler.net