Ramie
is a widely distributed silage variety in my country.It is distributed in 21 provinces(regions)from Southwest,South China to Hebei.Among them,Hubei,Hunan,Jiangxi,Sichuan and other provinces account for about 90% of the world's total ramie production.
Ramie
leaf silage fermentation The latter is very suitable for feeding cattle and sheep,and the resources are very large.
However,because ramie stalks are prone to aging and fibrosis,in order to preserve their good feed value during processing,we must harvest and silage in time.This is not only conducive to a balanced supply of forage grass for cattle and sheep,but also prevents Seasonal grass change will adversely affect the growth of cattle and sheep.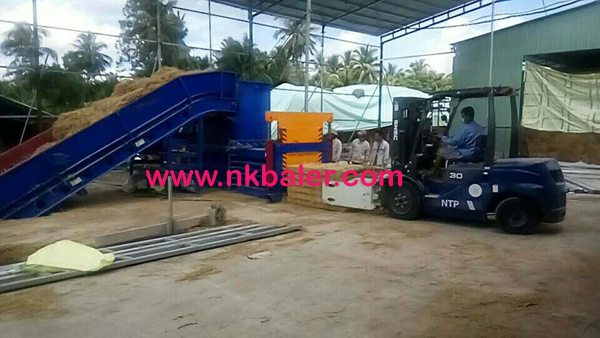 The main technical operations of using a straw baler for ramie silage are as follows:
One.Harvest in time
Two.Scientific Silage
1.Material preparation
After harvesting the tender ramie stems and leaves,they should be sun-dried or air-dried to reduce the moisture content to about 60%.Use a kneading machine to form 3-5 cm pieces,and the humidity should be between 65% and 75%(hold For tightly chopped raw materials,it is advisable to see liquid from the finger joints without dripping).If the water content is insufficient,add water to the raw materials and mix well and then use a straw baler for silage.If the humidity is too high,the raw materials can be properly aired Then silage(the drying time should not exceed 12 hours).
2.Add green storage starter
The raw material of silage must be rich in sugar before it can be fermented,but because the sugar content of feed ramie is too low the silage fermentation is not easy to succeed.Therefore,in order to make feed ramie into good-quality silage feed,we can use fermenting agents,sugar-adding methods and other methods to promote fermentation.
3.Use a
straw baler
to wrap the silage
The chopped raw materials should be compressed and bundled in time,and wrapped in a special pasture film.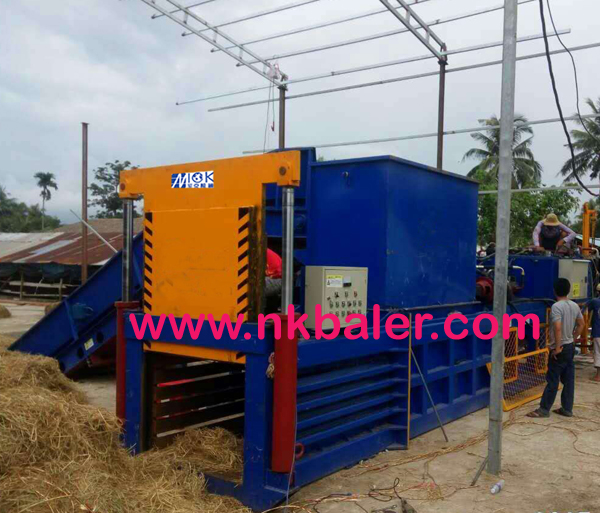 Three.Reasonable feeding
Silage has a wine aroma,yellow-green color,soft and non-sticky touch,and can be fed.In the first use of silage feeding,pay attention to from less to more,the feeding amount can reach 3/4 of the total diet.The transition period can be arranged for 3-5 days,gradually increasing the amount from less to more.Because of the high protein content of ramie,the content of protein feed such as soybean meal can be appropriately reduced in the formula of concentrated feed to achieve the purpose of saving costs.
Nick brand green storage forage baler
is safe and reliable,low power consumption,economical and reasonable,easy to use,simple to maintain and operate.It is a good helper for your production.