Scrap Metal Baler Press Machine
Author : admin Time : 2023-04-26 AllPageView : 38
Using a plc-controlled
metal baler
to pack, of course, it can better improve its work efficiency. Of course, such equipment will be more expensive in price. Generally speaking, the price of three ordinary metal balers is equivalent to A plc-controlled equipment, but in terms of work efficiency, it is a ratio of one to five. According to this ratio, from the overall perspective,
the plc-controlled metal baler
is more cost-effective, and it is more worthwhile for everyone to buy, although The investment in the early stage will be more, but the speed of return will be faster. In the same time, more packaging can be carried out, while ensuring the quality, it can also better improve its efficiency. This is a very advanced It mainly uses sensors for transmission. Through the transmission of sensors, various components will receive different signals, so that the production and processing can be better completed.
The hydraulic baler device plays a big role in the metal baler. Its work efficiency is closely related to the hydraulic transmission. So what are the advantages of such equipment, let's take a look at the specific situation. It is small in size and light in weight. , This makes it easy to move and install, but its bearing capacity is very large. It can withstand relatively large impacts during operation, and it has strong adaptability to the environment, and it can also adjust its traction in a stable state. The speed can be adjusted steplessly. The control is also very simple. The entire device has a high degree of automation, which makes it easier to practice the function of overload protection. During operation, if you find that there is a situation of poor work, you can proceed Free adjustment.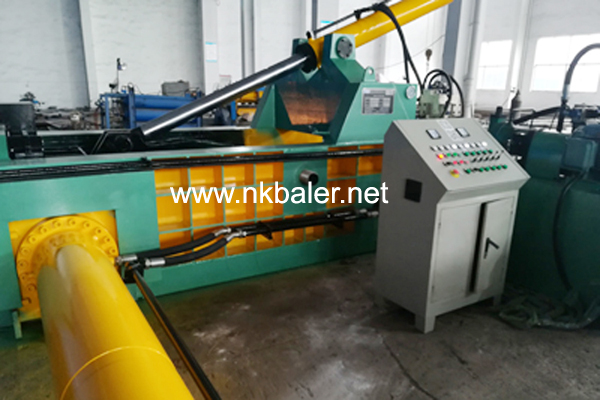 Nick Machinery
is a professional manufacturer of
baling machine
, with leading equipment, reasonable planning and small space, which conforms to the concept of environmental protection. We are waiting for your cooperation to make contributions to environmental protection. http://www.nickbaler.net