Routine maintenance of Romanian hydraulic baler
Author : admin Time : 2022-07-25 AllPageView : 19
Hydraulic balers
are now used in various industries, and hydraulic balers appear in almost every industry. When you use hydraulic balers, how should you maintain and regularly repair them? Let NICKBALER give you the details here. Let's introduce it.
The use of
hydraulic baler
has brought people's lives into the era of mechanization, replacing traditional manual labor, so it has also been welcomed by most companies, and its operation process is very simple and convenient, and it can be automated by using the operation button. Operation greatly improves production efficiency.
However, during the inspection, you should pay attention to the following points. Do not open
the hydraulic baler
at will, and do not touch magnetic objects such as magnets and motors to the touch screen to prevent magnetic interference to it.
When overhauling
the hydraulic baler
, do not touch the surface of the object with hard objects, do not pour acidic liquid on the machine, cut off the power before installation and inspection, and check its ventilation holes regularly to ensure that the ventilation holes are unblocked. .
The above is the precautions for the installation, maintenance and use of hydraulic baler introduced by NICKBALER. I hope it can help everyone. After all, hydraulic baler is more and more widely used in people's lives nowadays, and it must be used in the process. A detailed understanding can be better used for us.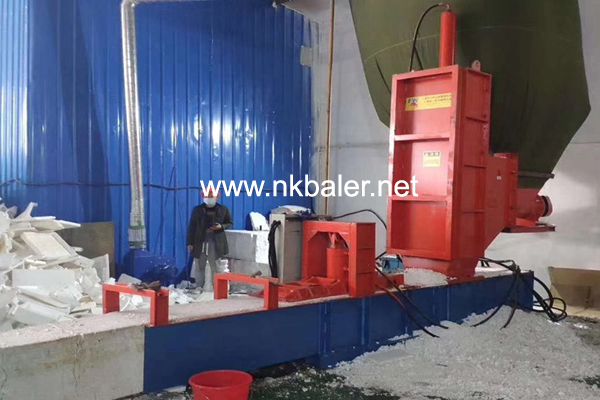 NICKBALER has always been winning the market with quality and service, and has achieved one-stop service from pre-sale to after-sale, so that customers can use it with more confidence and satisfaction. www.nickbaler.net