India'S Factors Affecting The Combustibility Of The Finished Block Fuel Of The Straw Briquetting Machine
Author : admin Time : 2023-09-13 AllPageView : 18
As a new type of straw coal fuel production equipment, what are the factors that affect the combustion performance of the finished product processed by
the straw briquetting machine
?
First of all: the combustibility of the finished
straw briquetting machine
is limited by the material properties of the original raw material of the straw coal, and is related to the surface smoothness of the processed finished product. We can see all kinds of surfaces on the market, there are very smooth, good looking, the original opening, looks like a cracked hand, not good looking, different It looks good, but its combustion performance is indeed different. Looking at the straw coal with a very smooth surface, when it burns, due to its poor air permeability, the fuel value cannot be fully released, and the combustion is incomplete, which is also a loss of energy; while looking at
the straw briquettes
with cracks on the surface When the machine is burned, the cracks can play a role of ventilation, so that the air can completely contact the straw and coal, the oxygen supply is sufficient, the fuel can be completely burned, and all the capacity is released.
Second: density. The higher the density of the finished product processed by the straw briquetting machine, the better the combustion performance of the straw coal and the longer the burning time. However, the higher the density, the better. The appropriate size is better.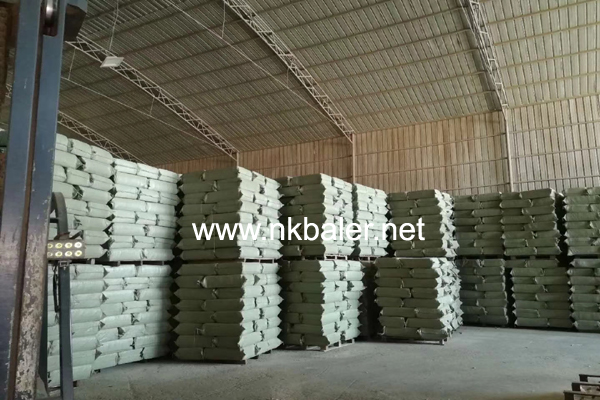 The straw baler produced by Nick Machinery has excellent workmanship and strong technology, and is an excellent choice for your baler equipment manufacturer. www.nickbaler.net