How does the metal shredder meet the demand for resource recycling
Author : admin Time : 2021-04-30 AllPageView : 22
The advancement of science and technology and economic development have accelerated the upgrading of electronic products, resulting in a large amount of waste electrical and electronic equipment. As an indispensable and important component of electronic products, the use and waste of printed circuit boards are increasing day by day. Discarded circuit boards are a type of typical electronic waste that is rich in metals and has a fairly complex composition and structure. It is large in quantity, has high potential recycling value, and has great environmental hazards. How does the metal shredder meet the demand for resource recovery?
The existing scrap steel recycling technologies mainly include pyrometallurgy, hydrometallurgy and mechanical recycling. Traditional fire and hydrometallurgy, which uses metals and precious metals as the main recycling method, neglects the recycling of other materials, which is likely to cause serious secondary pollution, and it is increasingly difficult to meet the requirements of resource recycling and environmental protection in today's society. This machine realizes the mechanical tearing of the circuit board and the high-voltage electrostatic separation. Separate, shred, separate, and reuse metal and non-metal materials with high separation purity.
The key technology of the metal shredder is to organically combine the crushing and separation equipment of various waste circuit boards to achieve greater environmental protection effects during the production process and achieve a higher metal separation rate; circuit board crushing The unit energy consumption per ton of waste circuit boards of separation equipment is only about 3/5 of that of similar domestic equipment; a single piece of equipment can process 1 ton per hour; the price of circuit board crushing and separation equipment is only 1/5—1/of similar equipment 3. The recovery rate of copper parts is 3%-5% higher than similar equipment. The comprehensive ability is good, and it has a good effect on computer boards, computer boards, TV boards and other control boards.
The recycling of various circuit boards containing capacitors is also compatible. The circuit board production line of shredder is an upgraded product of winnowing products. It has lower energy consumption than winnowed products, no noise, simple use process, high automation, high efficiency, and small footprint. It is currently an ideal waste circuit Board recycling production line; less labor, no pollution, no noise, flexible configuration of metal shredder.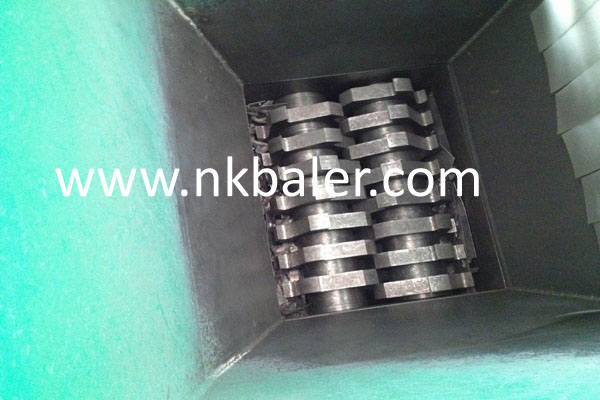 Nick brand
metal shredder
is highly automated, efficient and easy to use. It is a good helper for your production. Welcome to call 86-29-86031588