The
horizontal tire baler
is a hydraulic machine developed by
NICKBALER
for Baler rubber tires. It can be used to compress and pack rubber items such as tires inside and outside cars, tractors, truck tires, and engineering tires.
The main reasons for the abnormal pressure of the
horizontal tire baler
are:
1. The oil filter is blocked, the liquid flow channel is too small, and the oil viscosity is too high to absorb oil.
2. The viscosity of the system is too low, the leakage is serious, the oil enters too much air, and the pollution is serious.
3. The motor power is insufficient, the speed is too low, the piping is wrong, and the pressure gauge is damaged.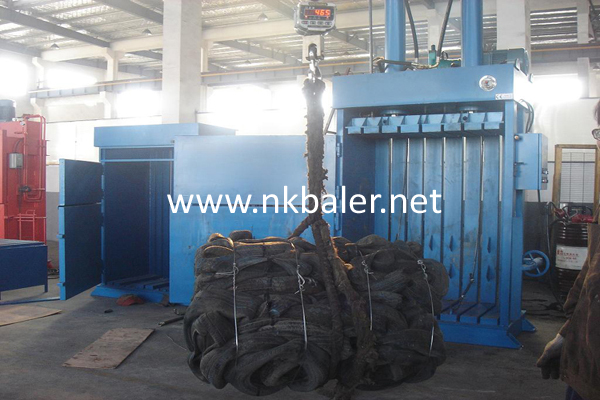 NICKBALER
tire balers
are mainly used in 4S shops and large garbage disposal sites, with reliable performance, simple operation and convenient maintenance.
https://www.nkbaler.net