The hydraulic system of the crocodile
shearing machine
adopts precision hydraulic components. Correct use directly affects the life of the machine. Therefore, the user must strictly abide by the following maintenance items of the crocodile shearing machine:
1. The oil tank of the crocodile
shearing machine
should be cleaned and replaced regularly. The cleaning and replacement cycle is determined by the working environment and process characteristics;
2. When disassembling, overhauling, and reassembling the components of this
hydraulic system
, attention must be paid to the cleanliness of the parts, and no stolen goods are allowed to be brought into the system;
3. It is forbidden to cut materials with too hard rigidity and large volume to avoid overloading operation of the machine.
4. The adjustment method of the knife edge is too loose or too tight. If it is too loose, loosen the screw inside the main shaft screw and tighten the outer screw a bit. If it is too tight, loosen
the outer screw
and tighten the inner screw to the knife edge. Appropriate cutting shall prevail.
After each shutdown, the function switch must be moved to the emergency stop position, so that when the motor oil pump is turned on each time, the machine does not move, and when there is no debris or personnel on the machine, move the function switch to the cutting position.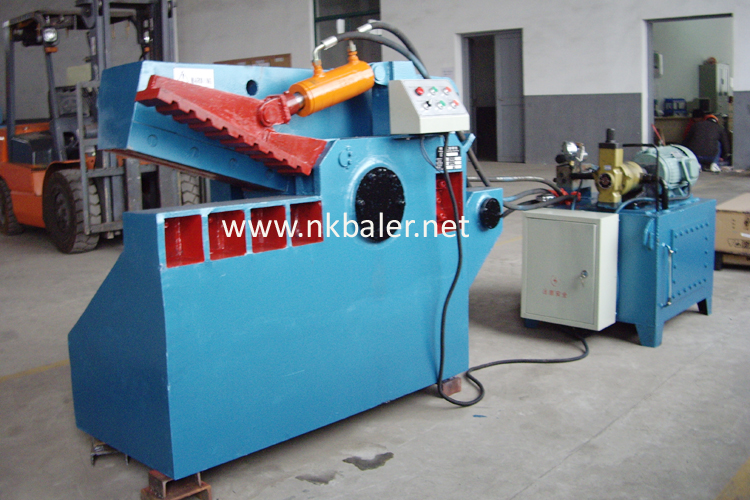 NICKBALER
will never stop, will continue to improve the quality and function of the product itself, and produce more high-quality mechanical equipment for a wide range of users! www.nickbaler.net